Theatre of Spontaneity 2 August 2022 will be on Zoom.
Were online as there is a surge of covid.
Psychodrama may involve close contact, laughing, singing and crying and hugging. We are being cautious and for August we will be on ZOOM.
Walter will be directing this session and the Theatre of Spontaneity team will be there:  Gillian, Ali and Marcel. The theme for the evening is Enjoyment. We will focus on enjoying ourselves together.
Koha – You can contribute to the AANZPA Theatre of Spontaneity here 38-9001-0224250-000
The session will be from 6:30 to 8:30.  The Zoom session will be open 15 before then so feel free to arrive and chat.
Zoom Link
https://us02web.zoom.us/j/87315021308
___________________________________________________________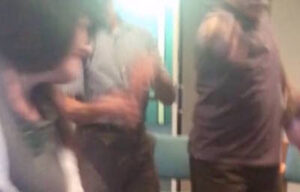 Theatre of Spontaneity is held throughout the year on the first Tuesday of the month.
What is the Theatre of Spontaneity?  It is an Open Psychodrama Evening.
Psychodrama is a broad term that includes all the methods pioneered by J.L. Moreno including sociodrama, sociometry, role training, spontaneity training and group psychotherapy as well as psychodrama for personal development.
Psychodrama is an active and enlivening method that aims to increase spontaneity, strengthen relationships and build community. We will explore in action what is emerging in the group. Social or community issues may be to the fore, or there may be a focus on personal or professional development.
Where: ON ZOOM
Cost: Koha – donations welcome.
Group Leader: Walter